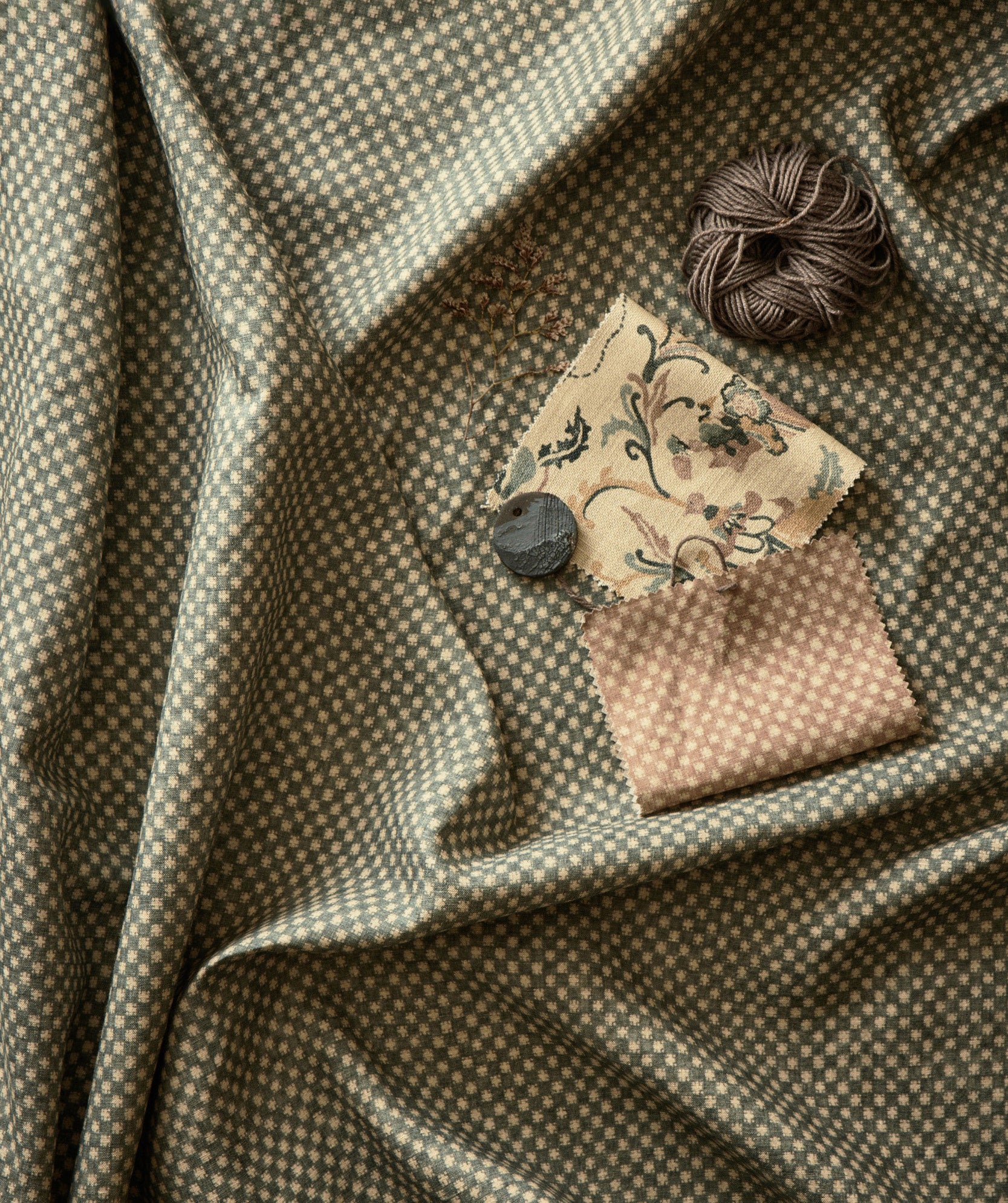 THE TEXTILE COLLECTION
Our first Textile Collection was born from a true passion and love for textiles, colour and nature. Inspired by a trip to Japan exploring its' rich cultural heritage, the collection shows an appreciation for the regions autumnal colour palette, and historic use of indigo.
In the studio, patterns begin by hand and evolve through watercolour studies and stencilling. Far removed from their inspirations, each print is reminiscent of its original structure but carefully resurrected. Old patterns recede, and new perspectives are created to make a unique artisanal print.
The collection is digitally printed in Lancashire and launched in November 2022.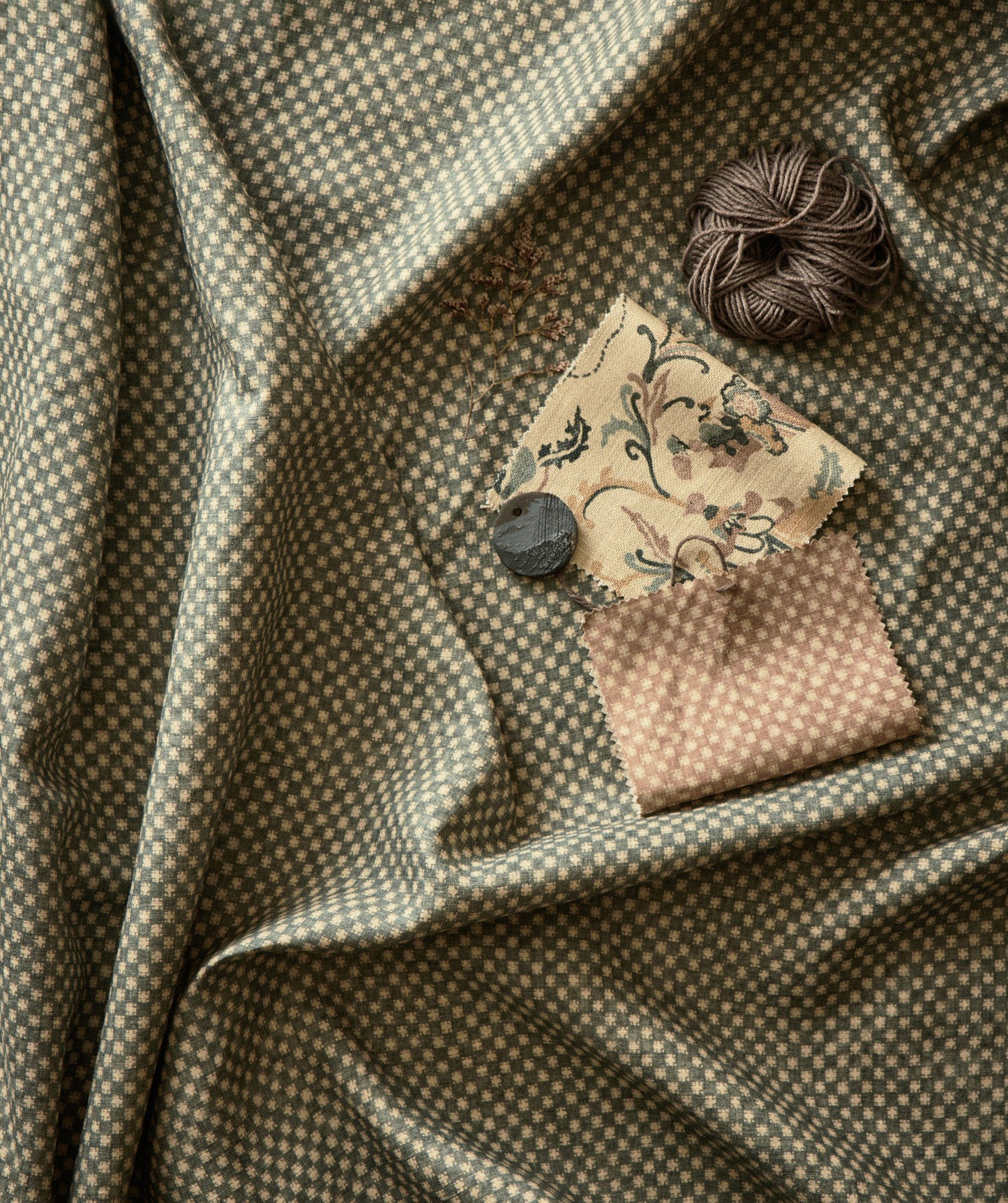 NAKA
Inspired by an antique cotton fragment we designed a smaller repeat patterned fabric.
Originally part of Japanese Indigo work wear, the earthy colour ways of this print reflect its Japanese heritage. The faded nature of the print is symbolic of the water-coloured medium it was designed and resonate with its narrative.
RAMIE
Inspired by varying woven stripes we created a beautifully proportioned linear print. Playing with colour combinations, we experimented with natural dyes to create an earthy and organic colour palette.
KATAGOME
Inspired by an antique textile found in Kyoto, we re-designed this print into a working repeat pattern. An incredibly unusual artefact, the original design was of Indian heritage but stencil dyed in Kyoto in the 1800s. The two different colour-ways are inspired by Japan's earthy autumnal palette.